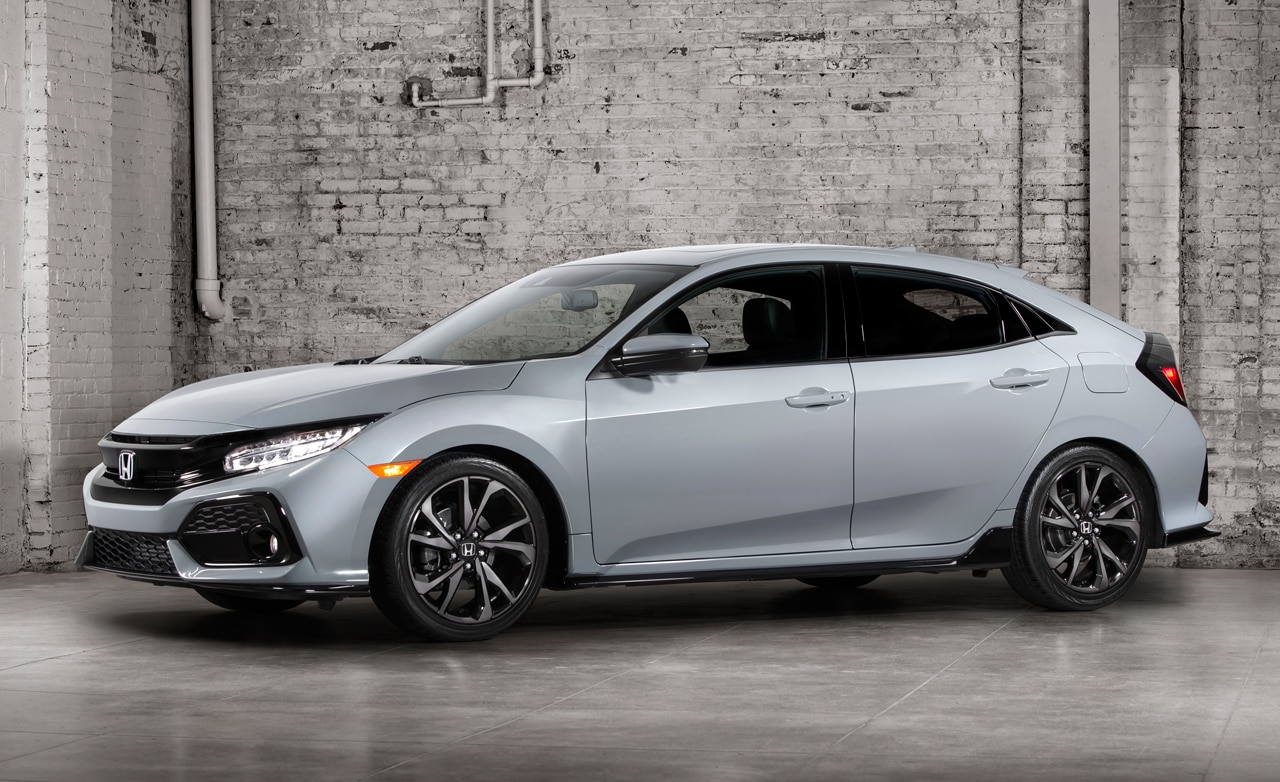 The 2017 Honda Civic Hatchback is coming soon to Gillman Honda in San Benito.
Crossing the Atlantic Ocean, the 5-door hatchback will make its North American debut as part of the highly praised 10th-generation Honda Civic. Featuring European styling that emphasizes looks and practicality, the 2017 Honda Civic Hatchback features aggressive styling as well as a turbocharged engine, and the latest technology. If you think the 2017 Honda Civic Hatchback may be the right car for you, read more below!
Design: Styled after one a European favorite, the design of the Honda Civic Hatchback is sporty and aerodynamic. With a rear spoiler and honeycomb panels in the front and rear, the new Civic Hatchback looks like it ready to take the street by storm. The 2017 Hatchback is sure to turn heads.
Performance: The 2017 Civic Hatchback is not only fun to look at, it is a blast to drive. Sporting a 1.5L turbocharged engine, the Civic can produce up to 174 horsepower, more than enough to get where you need to go. For those who want to feel closer to the road, the Civic Hatchback is offered with an available 6-speed manual transmission.
Technology: As a technological leader, Honda has outfitted the 2017 Hatchback with the latest and greatest tech. Keeping you connected with the available 7-inch touchscreen display, the Civic has Bluetooth capabilities as well as Apple CarPlay and Android Auto connectivity.
If you think the 2017 Honda Civic Hatchback sounds like the perfect car for you, let us know! At Gillman Honda San Benito, we want to help you find the right vehicle at a price that works for you! Take a test drive and let a member of our team answer any questions you have. Stop by the dealership, give us call at (866) 607-9034 or fill out our online form to get started!
Gillman Honda San Benito is proud to serve Harlingen, Brownsville, Los Fresnos, Olmito, Rancho Viejo, and the Cameron County Community.