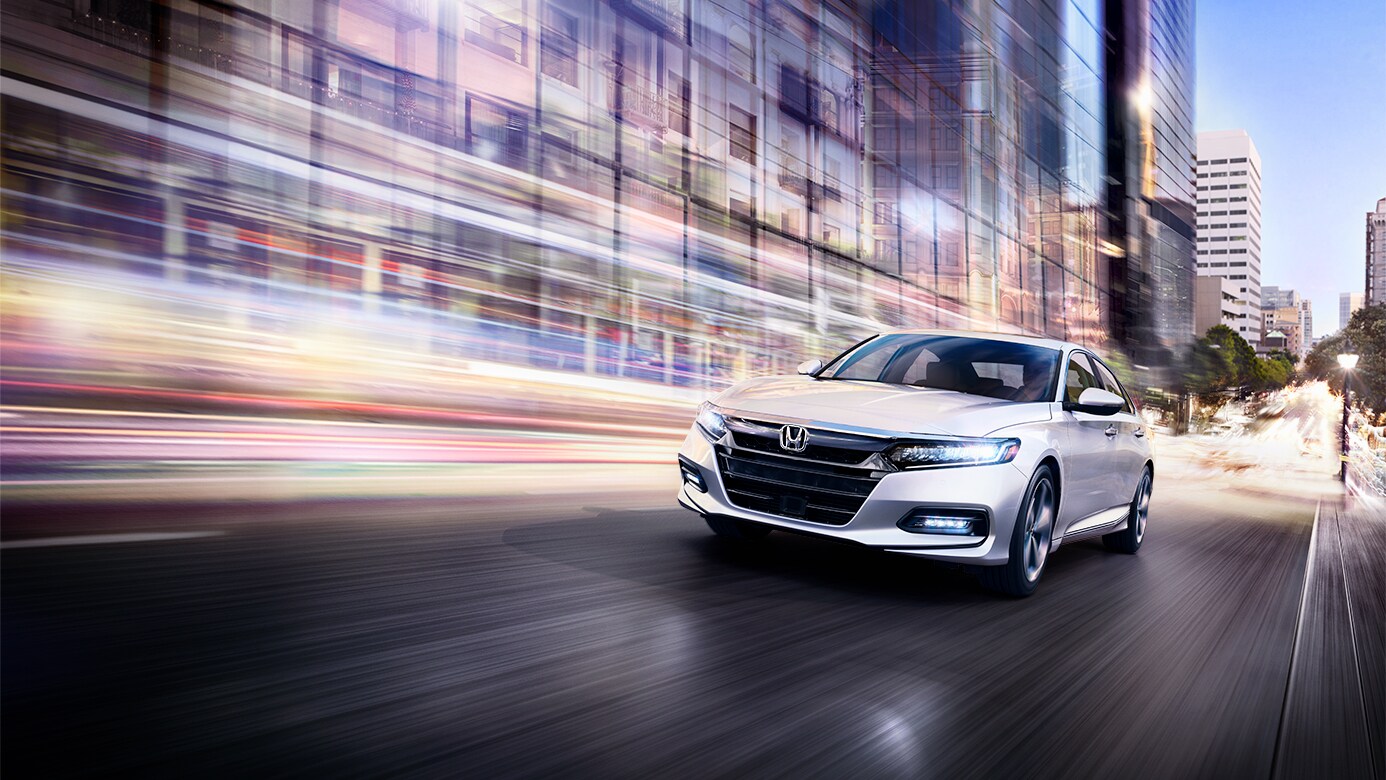 After a touch up last year, there wasn't much left to change on the 2019 Honda Accord. However, if you missed out on last year's model, it's definitely worth the trip to Gillman Honda San Benito. It's a fan-favorite Honda car, after all, and that definitely counts for something.
2019 Accord Near Me
The Honda Accord isn't exactly a rarity, but the new generation is definitely designed to stand out. It sports a more athletic stance and a sharper sense of style than previous years' models seen at your Honda dealership serving Brownsville TX.
Another change is the absence of V6 engines from the previous generation. We dare say you won't miss them; the four-cylinder engines now available give you more horsepower and torque, which - when coupled to a lower curb weight - make for better handling and acceleration.
In addition to the "usual" Honda Accord Sedan and Honda Accord Coupe, the Honda Accord Hybrid makes a repeat appearance this year. Each body style offers a number of trims and option packages for easy customization, while the hybrid also offers a "greener" option than the usual gas powertrain.
2019 Honda Accord Safety and Special Features
We expect safety from new Honda cars, and the 2019 Honda Accord does not disappoint. Many carmakers still sequester active safety technology on upper trim levels so you pay a premium for more protection. In contrast, the Honda Accord bundles lane departure warning, adaptive cruise control, and forward collision warning under the Honda Sensing safety suite on all trims. Those features can be extended on the higher trims by adding automatic emergency braking, road departure mitigation, and lane keep assist.
Speaking of included features, have we mentioned that the Honda Display Audio infotainment system supports both Apple CarPlay™ and Android Auto™?
Buying a 2019 Honda Accord near Brownsville, TX
The Honda Accord won't be the perfect fit for every driver. And that's okay since there are plenty more new Honda cars and SUVs at Gillman Honda San Benito. But if you want a sedan with a decades-long track record that still hasn't lost its ability to charm and surprise, visit us at 1801 Industrial Way today.