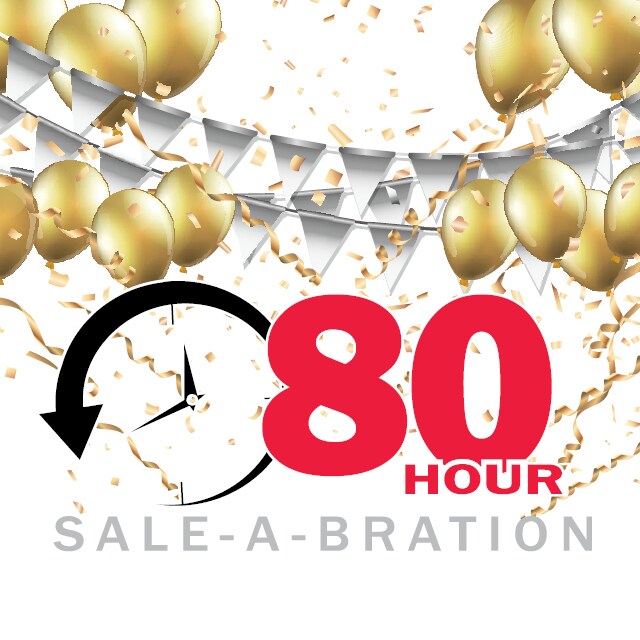 1938 saw the first Superman comic, mass hysteria induced by Orson Welles' famous "War of the Worlds" broadcast, and Joe Louis knocking out Max Schmeling in the first round. Gas was ten cents a gallon, and a new car just under eight hundred dollars on average. But opening a new car dealership at the tail end of the Great Depression like Frank Gillman did might've seemed downright foolhardy. Yet here we are, holding the 80 Hour Sale-A-Bration at Gillman Honda San Benito to celebrate Frank's legacy and to thank the Harlingen area for your decades of loyalty.
Our sales event kicks off on June 21st and ends on June 23rd. For a limited time, you'll find incentives on many
new Honda cars
, including the Honda Fit, the always-popular
Honda Accord
, and the spacious Honda Pilot. Incentives are limited to dealer stock, and terms and conditions apply, so be sure to speak to your Honda dealer for full details.
We've long said that we're "Big Enough to Serve You, But Small Enough to Know You." That's because we offer big features like Gillman Fast Track, which lets you take care of many key details like trade-in values and a credit profile while you're in your PJs. But it's also because of the personal touch that Frank Gillman would've insisted on and that we've kept up for 80 long, happy years.
A lot changes over eight decades. Hairstyles, homes, and cars don't look anything like they used to. But for all the changes, some things thankfully stay very much the same. Gillman Honda San Benito still does business by the same principles Frank Gillman laid down eighty years ago, these days under the expert guidance of his granddaughter Stacey Gillman. We are also celebrating 10 years of servicing the Rio Grande Valley, so visit us at 1801 Industrial Way and be a part of the celebrations!