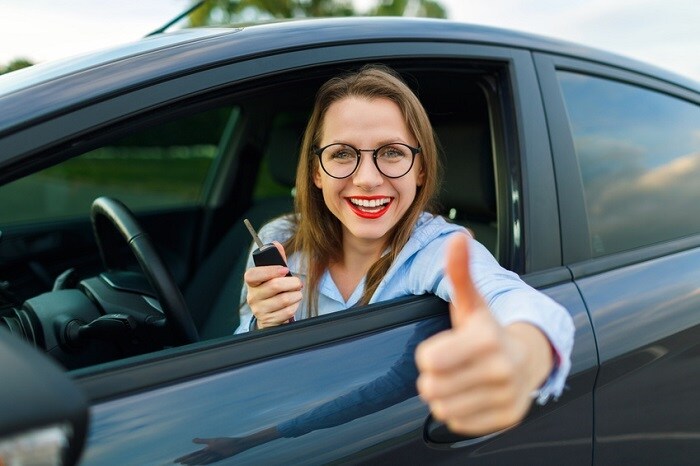 Graduation day has come for many of you in Brownsville, Harlingen, and San Benito. If it feels like the road to this day was a long one, just think of the many — hopefully great — days on the road ahead. And remember that Gillman Honda San Benito can help you start that journey off on the right foot.
You need a car that's as reliable as you are, and works as hard as you do. Here are a few new Honda models that make great cars for first-time buyers.
2018 Honda Fit
A popular first car among many of our customers, the
2018 Honda Fit
— like its drivers — tends to stand out in a crowd. If a sedan is too sedate and a coupe a bit too tight, the Honda Fit offers a compact with no compromises.
2018 Honda HR-V
Looking for an SUV that doesn't look so much like an SUV? Meet the
2018 Honda HR-V
. It shares a lot in common with the Honda Fit, but also gives you a bit more ride height and cargo volume, which comes in handy for road trips with your friends, or moving stuff into your next apartment.
2018 Honda Civic
The
2018 Honda Civic
gives you a car you can grow into and offers three body styles (sedan, hatchback, and coupe) so you can match your new wheels to your style. It's reliable, fun to drive, and offers plenty of great safety and tech features, including Apple CarPlay and Android Auto.
These are just a few of your choices, of course. We have plenty more at your San Benito Honda dealership, along with Honda financing to help you build your credit, and Honda service if you've already got a car and want to keep it running right. Visit Gillman Honda San Benito at 1801 Industrial Way, and accept our congratulations in the meantime!