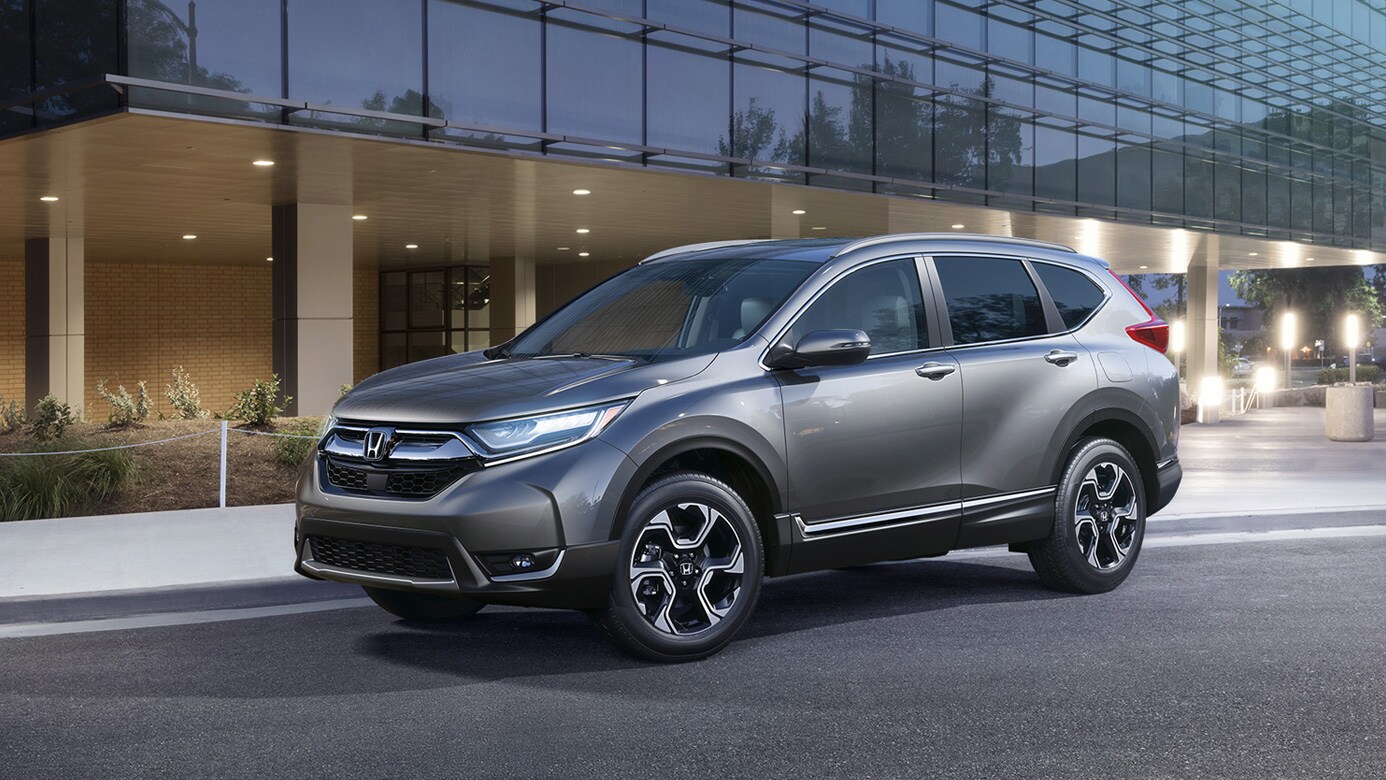 Sometimes auto shows are like rock concerts. It's not just the massive crowds or the flashy presentation; we expect the acts to play their hits, and at the
Geneva International Motor Show
, the Honda Motor Company did just that. The company drew heavily on their back catalog, and also gave some favorites from recent auto shows their moment in the spotlight. Courtesy of Gillman Honda San Benito— which, we suppose, makes us a jukebox of
new Honda cars
— here are some of the highlights.
Let's start with… remixes, shall we say? Euro-spec versions of the 2019 Honda CR-V (complete with third-row seating) and the Honda CR-V Hybrid were on display after appearances at last year's Frankfurt Motor Show. So too was a racing-spec version of the Honda Civic Type R; the hot hatchback gets an aftermarket tuning and body job thanks to JAS Motorsport and is expected to make a strong showing on the 2018 TCR racing series.
We're also impressed by the diminutive Honda NeuV (New Electric Urban Vehicle) concept. Since most cars spend much of their time idle, the idea is to have this two-seater earn its keep as an autonomous ride-sharing vehicle when not in use by its owner.
Our favorites are a pair of fraternal twins, the Honda Urban EV and the Honda Sports EV. Each combines a vaguely retro esthetic, crossing a 1970's Honda Civic with a muscle car of about the same vintage and throwing a bit of Honda Asimo kawaii into the mix as well. The specs of both vehicles are still under wraps, but in each case, they're an indication that the Honda brand is looking to forge its own identity in the emerging electric vehicle market.
Even though these concept vehicles won't be available for some time, they're a reminder that the company doesn't rest on its laurels, marching instead to the beat of its own drummer. So if you're looking for a car to make your pulse dance, visit
Gillman Honda San Benito
at 1801 Industrial Way in San Benito for selection and service that's sure to be music to your ears.