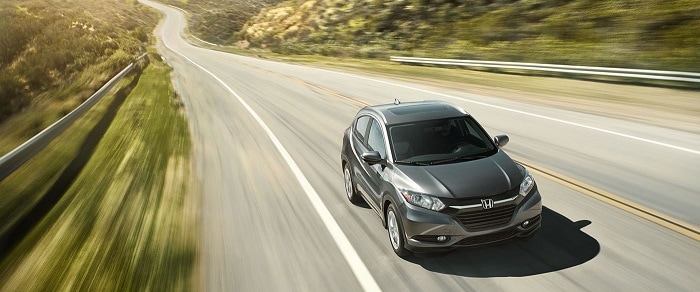 The compact SUV segment is growing by leaps and bounds, and there are a few options that stand out in this segment. One of these stand-outs is the 2018 Honda HR-V. It features the Magic Seat, an ingenious second-row design, and an abundance of tech features to keep everyone entertained along every ride.
A Clean Interior
The spacious interior of the
2018 Honda HR-V
is perfect for every lifestyle. It comes with a nifty rear seat that you can swing or fold up to get it out of the way. Occupants of the rear seat will enjoy the space they have.
All of the central controls of the new Honda HR-V are easily within the driver's reach, making it seamless and hassle-free to control your settings and provide a comfortable experience on the road. The controls on the steering wheel are also high quality and substantial so you can adjust things as necessary without taking your hands off the wheel and eyes off the road.
Stellar Technology
The SUV's touchscreen user interface looks impressive and easy to use. It is fitted with Apple CarPlay and Android Auto that gives you the connectivity you need.
With the EX trim, you can get a large 7.0-inch touchscreen infotainment system, automatic climate control, two audio speakers, two USB ports, and other tech features to make the vehicle comfortable and convenient.
When it comes to performance, comfort, and technology, the 2018 Honda HR-V has it all. It is one of the many
new Honda cars
on the market today that is a pleasure to both own and drive. To schedule an appointment for a test drive or for more info, contact
Gillman Honda San Benito
today!