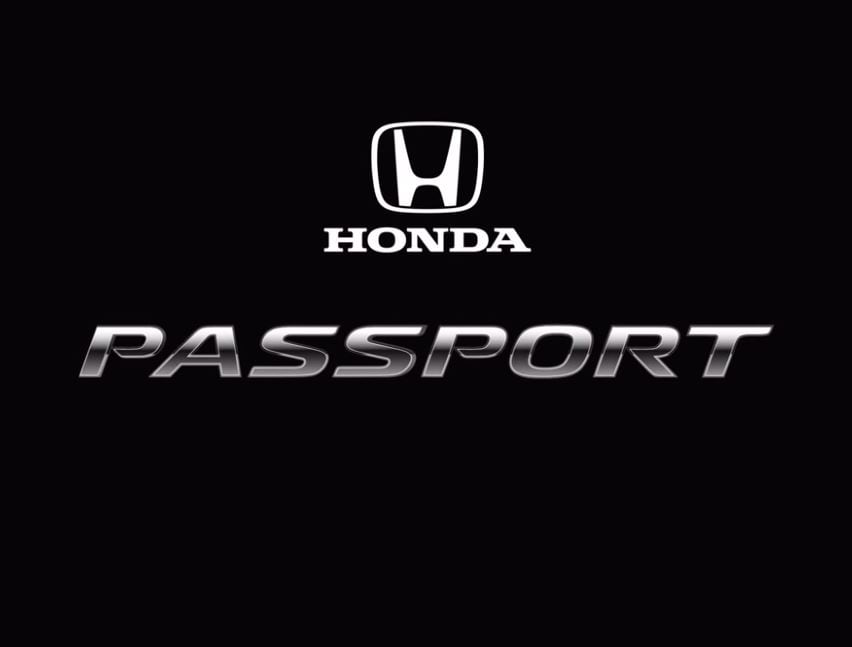 The 2019 Honda Insight isn't the first time that the Honda brand has reached into its past for a name on a new Honda vehicle. They're about to do it again, in fact, with the
Honda Passport
badge. A first look will be debuted at the 2018 Los Angeles International Auto Show, and subsequent arrival at Gillman Honda San Benito early next year.
The original Honda Passport was a badge-engineered SUV; it also had the honor of being the first Honda SUV. The company's new SUV lineup has grown since then. When it returns, the Honda Passport will be keeping good company alongside the Honda HR-V, Honda CR-V, and the
Honda Pilot
.
What's different about the Honda Passport? Henio Arcangeli Jr., who is senior vice president of the automobile division of American Honda Motor Company, comments, "The new Passport is a more personal, powerful and off-road-capable SUV that hits the sweet spot between daily driving comfort and weekend off-road, all-weather adventure capability."
It will sit between the five-passenger Honda CR-V and eight-seater Honda Pilot in the lineup. Its powertrain, specifications, and key features are still under wraps, and it hasn't been shared whether we'll see a concept or a production prototype at the LA Auto Show. However, given the short gap between the auto show and first deliveries, we're expecting a debut that is very close to production form.
New Honda vehicles — both in the car and SUV segments — have always been about providing plenty of choices to drivers. Now we get to offer yet another choice, and a very good one, at that. We'll report more details as they become available. Before you know it, we'll have this vehicle at our Gillman Honda San Benito showroom soon. Questions? Get in touch with our
Honda dealers
at 1801 Industrial Way.