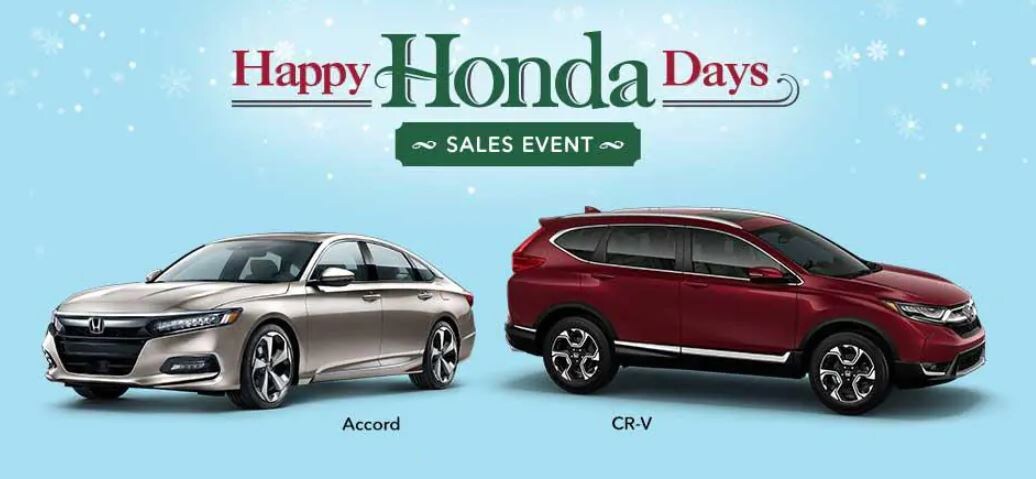 Everybody's got a favorite holiday special, whether it's Linus reminding Charlie Brown of the true meaning of Christmas or the endless marathon of "A Christmas Story." We've always had a soft spot for another classic, since the dour and grumpy Grinch really resonates with how we feel after weeks' worth of holiday shopping, frayed nerves, and forced holiday cheer. This year, Gillman Honda San Antonio has our own special to add to your list: Happy Honda Days.
Happy Honda Days starts on November 12 and ends on January 2, 2019. Unlike a typical sales event, it's a place where past, present, and future meet in one place: the showroom of your
Honda dealership near Brownsville
.
The "past" comes courtesy of throwback toys featured in tandem with several new Honda models with generous lease and finance terms. These include:
The Honda Pilot, with Teenage Mutant Ninja Turtles
The Honda CR-V, with the Care Bears
The Honda Accord and the Six Million Dollar Man
The Honda Clarity Plug-in Hybrid, with Voltron
And of course, our favorite grumpy green friend will be in on the fun (rather begrudgingly, of course). Right around the time the new Grinch movie appears, he'll be taking over the
Honda USA Twitter feed
. Since we don't want to spoil the surprise, you'll have to follow along to see what happens.
The present? Well, the "present" takes on a double meaning here, since right now will be a great time for a
new Honda vehicle
, and it'd make a great gift for someone special in your life — even if you've decided you're at the top of Santa's nice list and will do something good for yourself this year.
And the future? Honda Motor Company will be making substantial donations to benefit the Pediatric Brain Tumor Foundation and the Children's Hospital of Orange County so more kids have a brighter tomorrow. Get behind the wheel of a new Honda car from Gillman Honda San Benito and make this a season to remember. Visit us at 1801 Industrial Way starting on November 12 to get in on the fun.