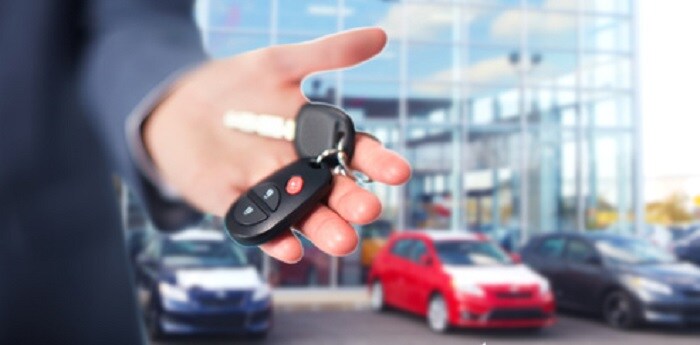 We love what we do here at Gillman Honda San Benito. We're lucky enough to work with a great brand, some amazing
new Honda cars
, and to help some great friends and neighbors from Brownsville, Harlingen, and the surrounding area. That's why we like to offer services like our customer appreciation and new owner's clinics. But it's also the reason we like to let our hair down and just have fun sometimes. That's why we're inviting you to celebrate Hondaween with us this October 27th from 5 PM to 8 PM.
What's Hondaween, you ask? We're holding a kids' costume contest that's open to kids age 12 and under. The grand prize is $50. Honda Days is Bringing back'80s throwback toys in the next few months, so a Care Bear or Ninja Turtle could make for a great costume idea! We're also having a trunk-or-treat and a lot of other activities that will be fun for the kids. So bring your little goblins, elves, Barbies, NASCAR drivers, mermaids, and firefighters and enjoy a great night out.
Speaking of Halloween, a few quick safety tips for the day:
Stay alert. Kids won't necessarily be crossing where or when it's safe.
Stay off your phone. You'll need to pay closer attention than usual, especially since you'll be driving around kids who are distracted and jazzed up on sugar.
Don't pass stopped cars, since they may be dropping off or picking up kids.
Use your signals. You should be doing this anyway, but tonight of all nights, your hazards and blinkers could prevent an accident. Check to make sure your brake lights, headlights, and signals all work before you leave.
Bringing kids out trick-or-treating? Make sure they're wearing something bright and/or reflective (a bit of reflective tape can help keep your kids visible when it's dark out). Have them carry flashlights, and remind them to be cautious about where and when they cross the street.
So ends this week's missive, boys and ghouls. Of course, we'd be remiss if we didn't remind you that the right Honda dealership matters. Gillman Honda San Benito won't ghost you when the time comes to back your lease or purchase, nor are we vampires who'll suck your wallet dry. Visit us at 1801 Industrial Way for help with all your sales and
Honda finance
needs — and have fun while you're doing it!