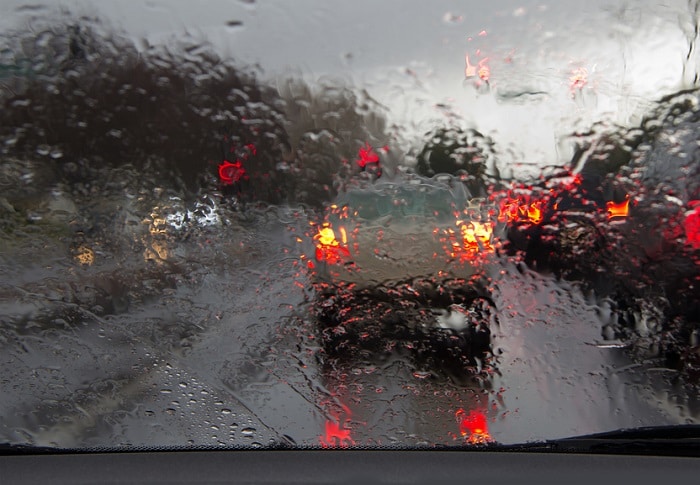 If you have a young driver in your family, you may think, "I wish there was a Honda dealer near me who would share some advice with my teenager about reacting to road hazards." Knowing how to react when you encounter something dangerous on the road is critical for both new and experienced drivers. For this reason, we thought it would be a good idea to discuss some common threats and how motorists should react to them.
Whether you drive a new model or one of our used Honda cars, bad weather is a constant threat you need to be aware of. If the weather takes a turn for the worse, slow down and increase the distance between your car and the one in front of you. Turn on your headlights and your wipers if precipitation starts to fall.
Reckless drivers are a danger to both themselves and everyone else on the road. If you notice someone who's distracted by their smartphone or weaving between lanes or vehicles, let the person pass you. Once the reckless driver passes your automobile, maintain a safe distance between that person's car and your own.
Vehicles hauling an unsecured load are yet another hazard you may come across while you're driving. If you encounter an automobile that's hauling a load that's not secure as you're driving near our San Benito, TX Honda dealership, avoid driving behind the vehicle. Unsecure items can be thrown off a vehicle and pose a threat to other motorists so it's best to get out from behind an automobile hauling gear that's not secured.
Driving a vehicle that has some advanced safety features like a forward collision warning and intervention system can help you react to hazards even better. To find a Honda car that's outfitted with driver-assistive features, head over to Gillman Honda San Benito today.