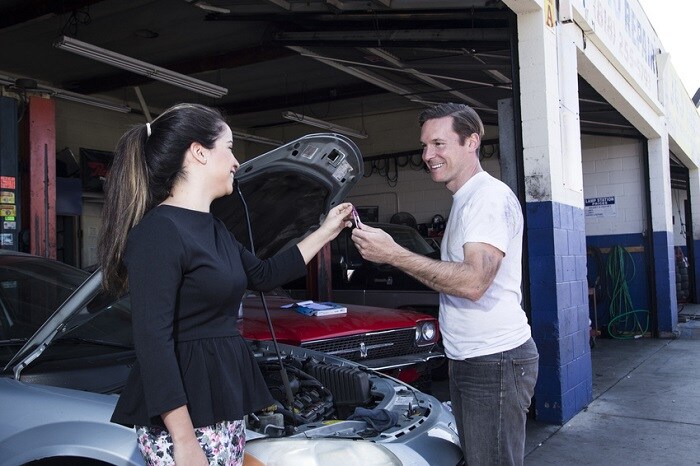 When you hear the words "vehicle recall," there are a few thoughts that may go through your head, like "Surely my car isn't affected" or "Oh no, what if my car is affected!?" You may also be asking yourself, "What is a recall?" Simply put, a recall is when an auto manufacturer gives word that a part needs to be replaced. All owners of the affected model or models are urged to bring their vehicle in to have the part in question repaired or replaced, free of charge. While there's no warning before a recall is issued, there are procedures you can follow afterward.
First of all, it's a good idea to check whether your vehicle was one of the ones affected. Typically, you'll get a letter from the auto manufacturer. But if you heard about a recall and want to know if your vehicle is affected, get your vehicle's VIN number and plug it into the NHTSA Safety Issues & Recalls page. NHTSA stands for "National Highway Traffic Safety Administration," and they keep a complete, up-to-the-minute database of all recalls. If your vehicle is one of the ones affected, you can take it into a local authorized dealer, who will make the necessary repairs free of charge. If you drive a Honda vehicle, you can also check the Honda Recall Lookup page.
This is your opportunity to get a little "upgrade" for your vehicle. It's helpful to think of your smartphone. All of your apps are updated regularly. Sometimes that means new features, other times it means fixing a security issue. Either way, you get an app that's more secure and that runs better than before. The same is true for your vehicle.
Sometimes it just a precautionary measure and as simple as to have the most current up to date parts. If you need to bring your Honda vehicle in for a recall, know that Gillman Honda San Benito is a local authorized dealer and that our Honda service center can take care of you. It's usually nothing to worry too much about, but your safety is our highest priority. Additionally, you can always give us a call to double check Honda recalls in San Benito, TX.