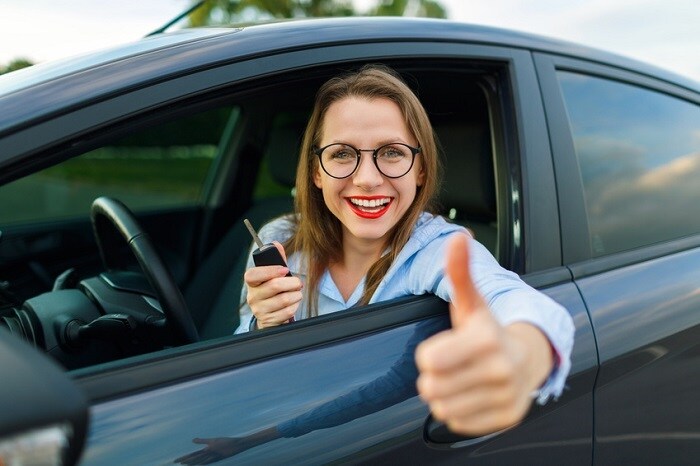 If you have a teenager who's about to get his or her driver's license, you may find yourself thinking, "I wish I could find a Honda dealer near me who can help me prevent my auto insurance premium from skyrocketing when I add my kid to my policy." While we have no control over the cost of coverage, we can provide some advice that can help you ensure your auto insurance remains as affordable as possible when you add your teen driver.
One of the most effective things you can do to keep any increase to your premium to a minimum is to make sure your young motorist drives a safe car like the 2019 Honda Civic or another Honda model. Contact your insurance provider and inquire about the Honda cars that can prevent your premium from increasing too much.
While you're on the phone with your carrier, ask about any discounts you might be eligible for. Some insurance companies provide discounts if a teen driver earns good grades or the new motorist has completed a driver's education course. Even if your teen doesn't qualify for a reduced premium in their own right, you might qualify for a discount based on your own merits.
One offer that's overlooked a lot is a low mileage discount. If you drive less than average annually, ask your carrier if you're eligible.
When you visit our Honda dealership near Brownville, TX, we'll tell you that an auto insurance premium will generally decrease in proportion to the policy's deductible. This gives you the chance to offset at least some of the increase in your premium when you add a teen driver by raising your deductible.
For more tips about minimizing the impact when you add a new driver to your auto insurance policy, contact Gillman Honda San Benito now.