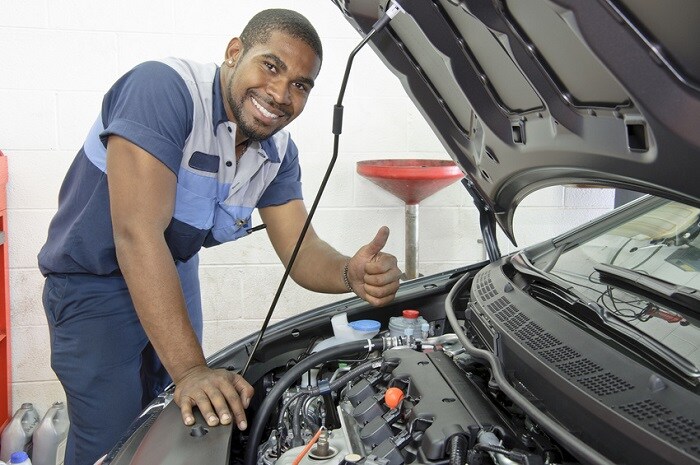 Whether you drive a 2019 Honda Accord or an older car, you're going to have to have your vehicle serviced at various points. While there are plenty of service centers in the area around our San Benito, TX Honda dealership, we strongly encourage you to have your automobile serviced at our convenient location.
One of the many reasons it's a good idea to let our talented technicians service your vehicle is that we're always happy to answer your questions. Drivers tend to ask us some questions more than others, which is why we've put some questions we hear often in our Honda service center into a list. If you don't see your question on our list, contact Gillman Honda San Benito so we can answer it for you.
Why should I have my car serviced at your location? Our Honda service center is staffed by highly-trained automotive experts who work efficiently, enabling you to get back on the road as quickly as possible.
Do you offer service specials? Yes, we offer service specials on our website that can help you save money on the services your automobile needs. To take advantage of one of our specials, make an appointment to bring your car into our Honda service center near Harlingen, TX now.
Do you provide shuttle service? Yes, we offer shuttle service Monday – Friday every week. This service is available to clients who are located within 10 miles of our Honda dealership.
How often should I have my oil changed? While some cars can go longer between oil changes, the standard rule of thumb is to have your oil changed every three months or 3,000 miles. To see how often you should change your oil, consult your owner's manual.
How can I schedule a service appointment? You can schedule a service appointment online or by contacting or visiting Gillman Honda San Benito.