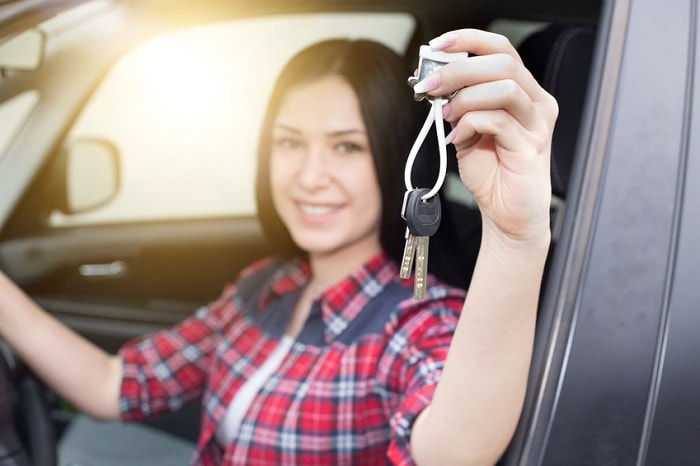 It's an exciting time when your teenager gets his or license, isn't it? While that moment when a DPS representative hands a teen their license is thrilling for parents and new drivers alike, it can also instill worry in the hearts and minds of parents.
You may instantly start worrying about your child hitting the road unsupervised. You may also worry that your kid is growing up way too fast. The thought of how much it may cost to add your teenager to your car insurance policy might feel daunting.
Although your auto insurance premium will go up whenever you add a driver to your policy, there are things you can do to offset that increase. One of the smartest things you can do when you visit our Honda dealership near Brownsville, TX is to buy one of our used cars for your young driver.
While your teenager may want a new car like a 2019 Honda Civic, it's often more practical to get a pre-owned automobile for a new motorist. Generally speaking, previously owned vehicles tend to cost less than comparable new models. In addition, pre-owned cars are less expensive to insure than new automobiles.
Some drivers may tell you that you should get a new car for your teen because they have more safety features and driver aids. When you look through our inventory of used Honda cars, you'll see that many new-to-you models also have sought-after advanced safety and driver-assistive features.
To learn more about why you may want to buy a pre-owned vehicle for your teen motorist, contact Gillman Honda San Benito. If you're ready to shop for a previously owned car your teenager will love as much as you do, visit our convenient location today.