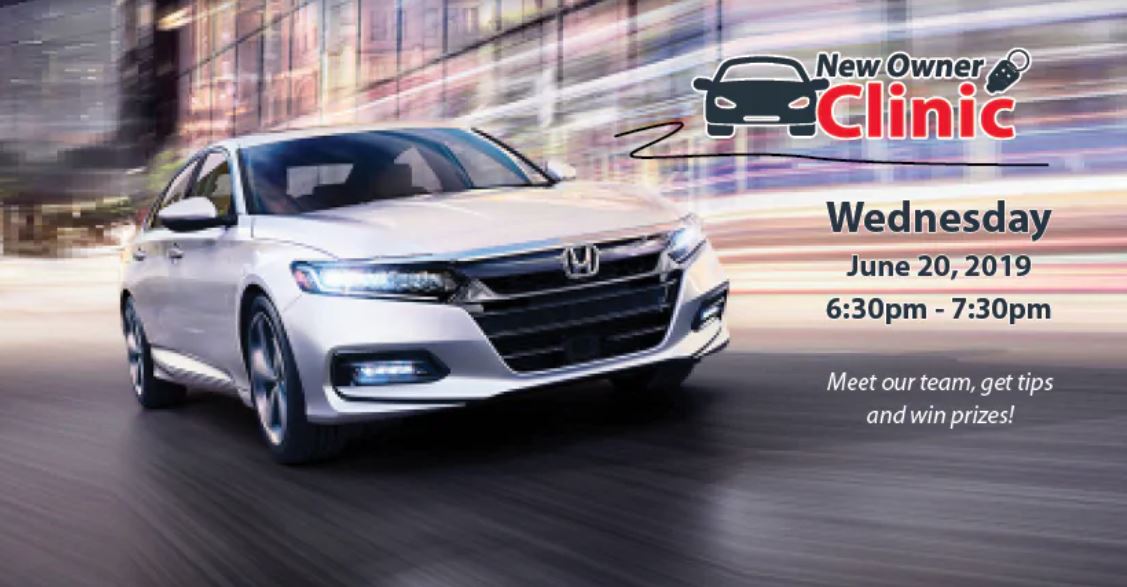 If you're thinking about buying or leasing a new Honda vehicle like the 2019 Honda Civic, we invite you to head over to our Honda dealership near Brownsville, TX. We'll be happy to tell you all about the new Honda Civic and join you for a test drive in your favorite trim.
As your local San Benito, TX Honda dealers, we're not content to "just" sell and lease Honda cars to area drivers. Instead, we aim to establish lasting relationships with motorists so that they'll rely on us for all their automotive needs for years to come, even if they don't buy a vehicle from our Honda dealership. We don't consider our location a Honda dealership. We view our Honda dealership as a valued resource that's available to every San Benito-area motorist.
One of the things we do to be a trusted resource is host Customer Appreciation and New Owner's Clinics at our location. Our next clinic will begin at 6:30 pm on June 20, 2019. The event will start with some delicious appetizers and refreshing beverages. During the clinic, you'll be able to walk through our Honda service center. You can pull your vehicle into our Honda service center to get an in-depth look at your car that you likely won't get anywhere else as well.
Our upcoming Customer Appreciation and New Owner's Clinic will also include a presentation that will highlight all the features you'll see on new Honda automobiles. Have you always wondered how your vehicle's adaptive cruise control works? The mystery will be solved during our clinic.
Let us show you how much we value your business during our Customer Appreciation and New Owner's Clinic. Mark your calendar and spend the evening at Gillman Honda San Benito on June 20th!