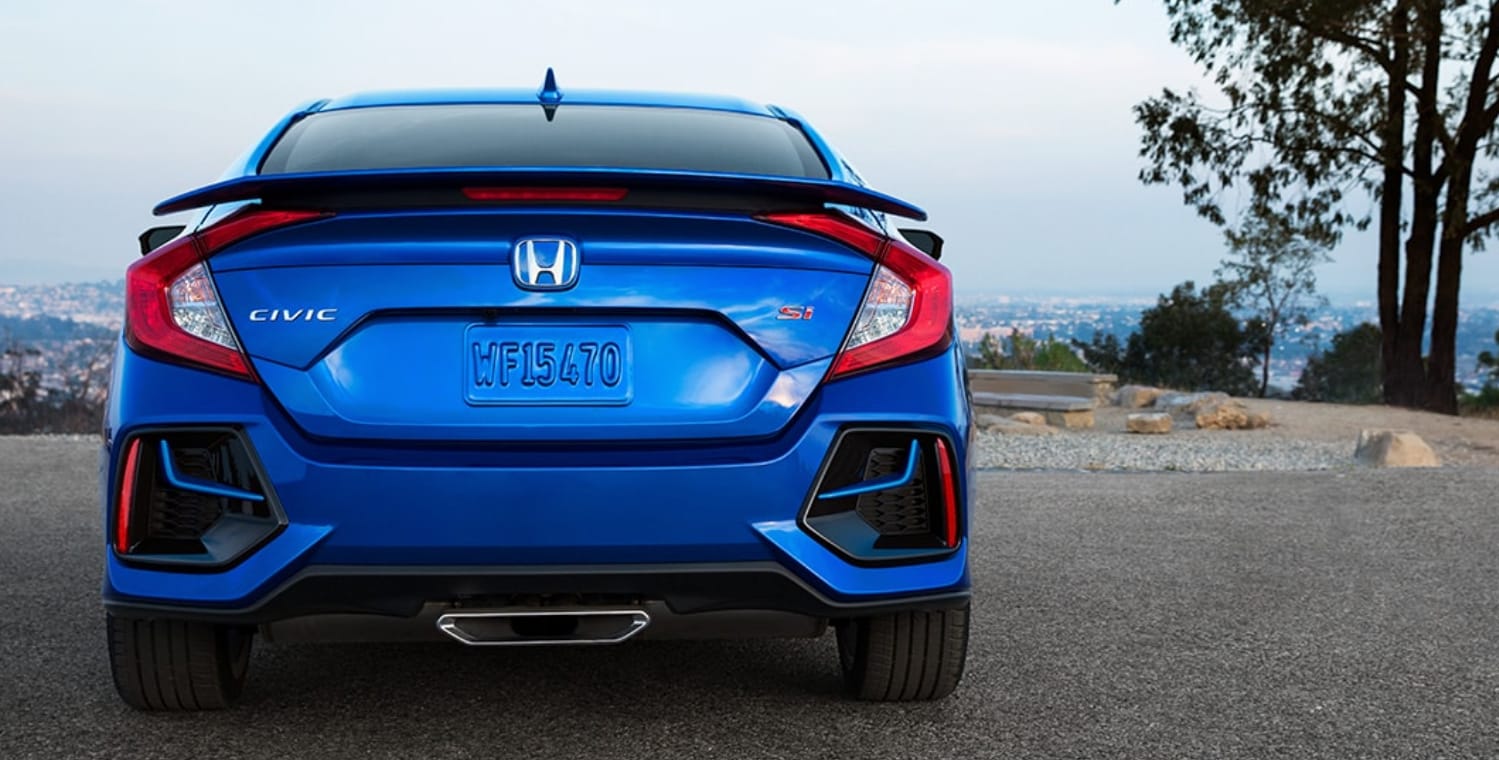 One of the best things about the new 2020 Honda Civic sedan is the number of configuration options that you have. If you're shopping for a more sporty, performance-oriented version of the base Honda Civic, the 2020 Honda Civic SI sedan will be right up your alley. This fun-to-drive sedan is now available here at Gillman Honda San Benito, and it's turning heads thanks to its sporty style, fully loaded cabin, and thrilling performance.
Sporty Style and Performance
The 2020 Honda Civic SI sedan is made to be seen, with its body-colored spoiler, slick 18-inch alloy wheels, and unmistakable SI badge. On the outside of the car, you'll find sporty equipment such as an aggressive sport bumper, the legendary red SI badge framed by a menacing gloss-black grille, and a snarling lip. Step inside the spacious, five-person cabin, and you'll be wowed by the lightweight, sporty SI front seats with red accents, as well as heated front seats and an electric parking brake.
The sportiness of the 2020 Honda Civic SI continues with what is under the hood. The power comes from a 1.5-liter turbocharged four-cylinder engine that brings excitement to every drive with its 205 horsepower. The Adaptive Damper System and MacPherson strut front suspension mitigate bumps in the road for a consistently smooth ride.
Fully-Loaded Cabin
The 2020 Honda Civic SI is fully loaded with a connectivity system that allows for easy connection to your iPhone or Android phone, thanks to the standard Apple CarPlay and Android Auto. With standard HondaLink, you can do things like schedule service appointments and save your parking location from your smartphone.
Get behind the wheel of this new Honda car right here at Gillman Honda San Benito.