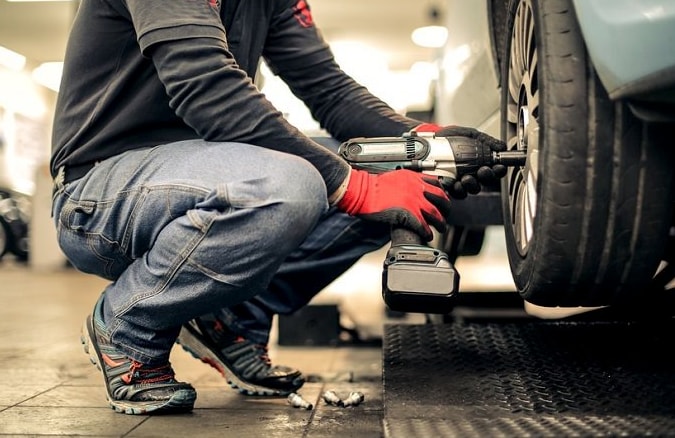 As the only parts that connect the rest of your vehicle to the road, tires are critically important for both safety and performance. Tire maintenance is a major aspect of any checkup on your Honda vehicle, and here at our Honda service center, tire repairs are one of the most common types of service that we perform. If you're new to car ownership, you likely have some questions about tire maintenance. Here are some of the most frequently asked ones that our mechanics receive.
Tire Pressure Questions
What is TPMS? TPMS stands for Tire Pressure Monitoring System, and it is an electronic system in your vehicle that monitors your tire air pressure that alerts you when it falls dangerously low. If you get an alert on your new Honda car, it is time to schedule tire maintenance.
What Should My Tire Pressure Be? There is no hard and fast rule of what your tire pressure should be. We recommend checking your vehicle's owner's manual or the tires themselves for the recommended tire pressure.
How Can I Tell When My Pressure is Low? It is not easy to see when your tire pressure is low. In order to tell, it is best to bring your car in for service or use a tire pressure gauge to measure it.
Tire Maintenance Questions
How Often Should My Tires be Rotated? Here at our Honda service center, we typically recommend car tires every six months.
What Kind of Tires Are Out There? We carry a wide variety of different tires, but some of the most common are performance tires and all-season tires.
To get top-notch tire service on your Honda car, bring it into our Honda service center at Gillman Honda San Benito.