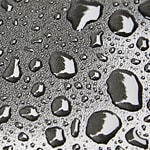 Need quick car cleaning solutions that won't take up too much of your time? We at Gillman Honda San Benito want your car looking as fresh as possible, even when you don't have time. Check out our tips for cleaning your car quickly and effectively before making your next stop.
How to Clean a Car Quickly
The first thing we recommend you do is remove all waste products and trash. Any big and bulky items should be given the boo. Remember how your vehicle looked empty when you first purchased it? That's what it should look like, minus essentials, before moving on to the next step.
Next, grab a water hose. Hose down your vehicle from top to bottom, and, if you have time, take an old towel and dry the vehicle to a shine. You can even use a lubricant if you have some to add extra luster.
Lastly, grab your floor mats and shake them vigorously. This might not be as effective as vacuuming, but at least you'll get rid of the really noticeable stuff. After that, you're finished! You are now ready to own the road in a clean and pleasant looking vehicle.