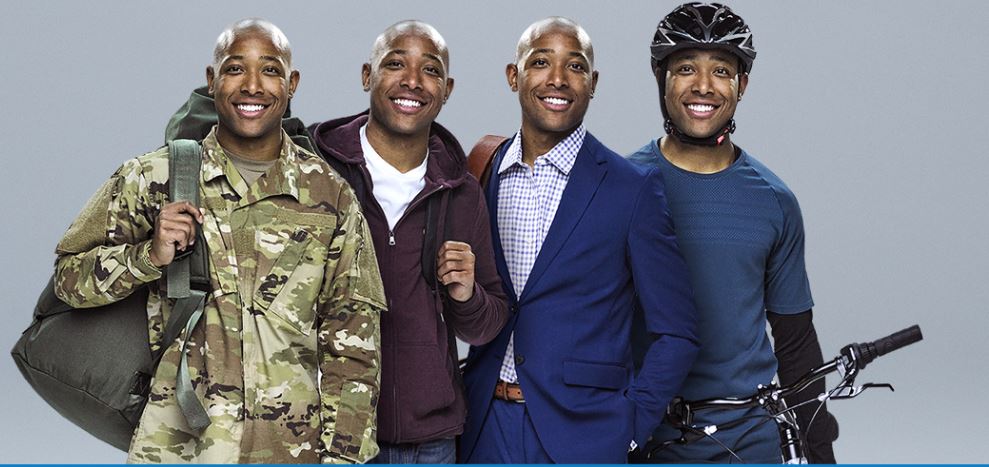 If you're a savvy car shopper, you already know that the Honda brand has more to offer than most. There's a robust model lineup that caters to every taste from utterly practical (the Honda Pilot) to fun (the Honda Civic Hatchback) and all points in between. You probably also know that your choice of Honda dealership matters - and you should know Gillman Honda San Benito, which draws on eight decades of experience and service to the Brownsville area. We take good care of our customers, and extra-good care of those who take care of us, which is why we offer specials to past and present members of the United States armed forces.
Honda Military Appreciation Offer
It's not just rank that has its privileges. Honda vehicle ownership has its fair share as well. The Honda Military Appreciation Offer, valid through July 5, 2023, thanks you for your service in a tangible way: a $1,000 savings on any new Honda vehicle from 2023 or later that is leased or financed through Honda Financial Services.
This offer is extended to active duty service members of the five branches of the U.S. Military and their spouses. Veterans and U.S. Military Ready Reserve and Retirees, as well as their spouses, also qualify provided certain terms and conditions are met. Status must be proven through your, or your spouse's, most recent Leave and Earnings statement (LES). We also suggest bringing proof of residence and income, since you'll need those for Honda financing.
Other Programs
In addition to the Military Appreciation Offer, Gillman Honda San Benito also offers other programs that help give car buyers a leg up. College graduates can take advantage of the Honda Graduate Program, which offers $500 toward select new Honda models. We also offer a trade-in program that helps you get maximum value from your current vehicle, and Gillman Fast Track, which gives you a head start on the financing process before you even come to our showroom.
Certain terms and conditions apply in each of these cases. These programs cannot be combined with other offers, and do not apply to used or Honda Certified Used cars. All offers are predicated on a credit check from Honda Financial Services. For full details, visit your Honda dealership near Brownsville TX, conveniently located at 1801 Industrial Way. The team at Gillman Honda San Benito is here and happy to help!
*The Honda Graduate Program is limited to the 48 U.S. contiguous states, Alaska and Hawaii. [1] For well-qualified customers who meet Honda Graduate Program criteria, subject to approval by Honda Financial Services (HFS). Bonus offer applies toward any new 2023 or newer model year Honda when financed or leased through HFS. Only offered at participating dealerships. Only one $500 Honda College Graduate Bonus offer per vehicle. LEASE: $500 applied towards the cap cost of vehicle. Monthly payment and total due at lease signing are calculated after $500 reduction. Cannot be combined with Zero Due at Signing Lease program. PURCHASE: $500 applied towards down payment. Offer not valid on Honda Certified Pre-Owned Vehicles or used Honda vehicles. Offer valid through April 1, 2024, and may be terminated at any time. Verifiable proof of employment or firm commitment from an employer with start date no more than 120 days from date of finance contract. Must have graduated in past two years or will graduate in next six months. No adverse credit history. Master's, Bachelor's or Associate degree from U.S.-accredited college or registered nursing school. Provide Honda dealer with credit and document requirements. [3] Option to defer first payment 90 days (60 days interest-free) is only available with traditional financing (not leasing).
For well-qualified clients who meet the Military Appreciation Offer criteria, subject to approval by HFS. Only one $1,000 Honda Military Appreciation offer per vehicle. $1,000 towards Cap Cost Reduction or Down Payment Assistance with the lease or purchase of a new and not previously reported sold Honda vehicle. Offer cannot be combined with Zero Due at Signing Lease Program. Offer applies to Active Duty U.S. Military and Ready Reserve and their spouses; eligible U.S. Military Veterans within two years of their separation from active service and their spouses; eligible U.S. Military Retirees; spouses of U.S. Military Retirees and Gold Star family members. Offer valid through 07/05/2023 and may be terminated at any time. NOTE: During the term of the retail installment finance contract or lease with Honda Financial Services, buyer may not take their vehicle outside the United States without prior written consent of Honda Financial Services. During the term of the retail installment finance contract or lease, buyer must notify Honda Financial Services immediately of any change in buyer's address.