At Gillman Honda San Benito , we strive to work with you as partners in your car-ownership journey. In order to help you have a long and fulfilling experience, we are here to provide the kind of expert car service you need and deserve. Whether you own one of our brand-new or used Honda cars , our team of Texas Honda dealers is here to help you best care for it.

Why Vehicle Maintenance Is a Must 
Even if you own a brand-new Honda Civic near Brownsville, TX, it's vital that you seek regular maintenance. Not only will this help keep it like-new, but you'll also have the peace of mind in knowing that all parts are in great working order and that you and all your passengers are safe on the road. Taking care to regularly check on vehicle parts will also contribute to supporting the overall health of your vehicle, which adds to its lifespan and resale value.
Regular services like oil changes every 3,000 miles or three months or so and tire rotations between six- to eight-month intervals will help keep your vehicle in tip-top shape. Ask our service technicians about other important routine maintenance procedures and the right schedule for your vehicle.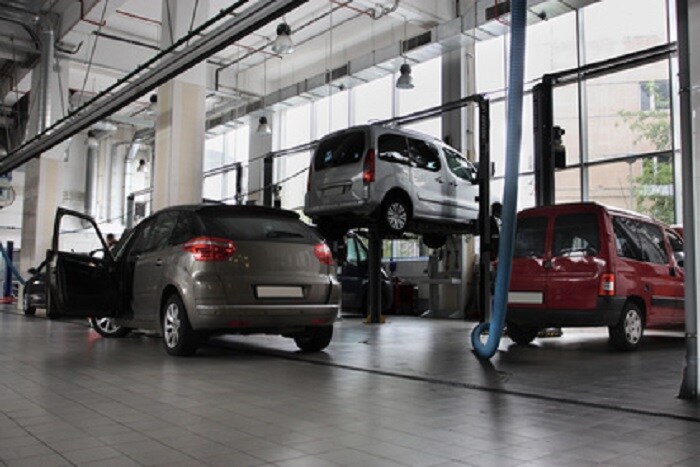 Our Service Center
When you visit our service center in San Benito, TX, our team of experienced Honda service experts has the knowledge and skill to assist with a range of procedures and services. Whether you need a routine oil change or a more complicated parts replacement, our Honda dealers can assist with personalized attention and answers you need. You can also trust our service team to use only genuine parts made specifically for your vehicle.
Since we have your convenience and busy schedule in mind, we're proud to offer easy online appointment scheduling. Simply fill out our short web form and a team member will get in touch. Before you schedule your next service appointment, don't forget to browse our online Honda service specials .
If you're in search of Honda dealers near Harlingen, TX, to entrust for all your service needs, look no further than Gillman Honda San Benito. We are eager to work with you!